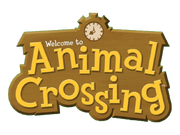 Animal Crossing is a social simulation video game series developed and published by Nintendo and created by Katsuya Eguchi and Hisashi Nogami.
(Whoever those ppl are)

Anyways, Animal Crossing is basically just a game that has a bunch of different games in the Animal Crossing series (srry im feelin too lazy to capitalize the A and C lol) for a bunch of Nintendo consoles and you can meet cute animal villagers :D (yaaaay) (beta´s gonna take over for a bit)
What Do You Do In It?
All of the games are different. But they mostly consist of paying off your house loan with bells. (game currency.) building up your town city or island Catching Bugs, Fish, And Fossils For The Museum, And talking to your villager friends. The game ¨ends.¨ when you´ve gotten K.K Slider. (Important Character.) In Your Island.
What Is It Available On?
The games vary from what your playing with. Animal Crossing is on GameCube. Animal Crossing Wild World is on DS. Animal Crossing City Folk is on Wii. Animal Crossing New Leaf is on 3DS. And Animal Crossing New Horizons is on Nintendo Switch.\
Villagers?
Villagers are characters in the Animal Crossing Series. They have up to four personalities Smug, Lazy, Cranky, and Jock for boys. Normal, Peppy, Snooty, and Sisterly, For Girls. Some of the Popular Ones Are Bob, Merengue, Marshal, Ankha, Raymond, Audie, And Many More
Special Characters?
There Are Alot of Special Characters, But I´ll Only name Ones that you´ll see often. Tom Nook, Timmy & Tommy, Blathers, Isabelle, Redd, K.K Slider, Orville, And Harvey.